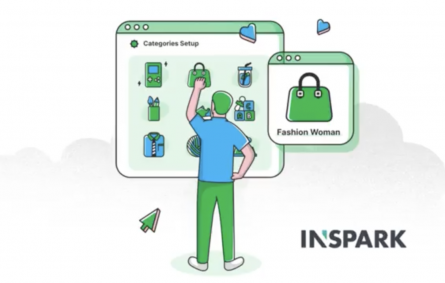 The economy is changing, budgets are getting smaller, and companies are being told to get more done with less. It's a less than perfect setting for business, where the most prosperous firms are always inventing and staying one step ahead. What will the status of business be in 2022, and how can you make your company successful despite the current economic crisis?
We polled 4,000 business leaders and examined data from 1 billion consumers to learn how companies are overcoming new obstacles and succeeding. According to the latest State of Commerce survey, businesses are firmly committed to the following three areas:
In this blog series, Inspark & Salesforce experts weigh in on the report's findings to help you position your brand for success. First up, we answer the one question on every commerce leader's mind: how can my brand make the best possible use of resources? 
How to thrive in the face of economic uncertainty? Prioritize efficiency
The requirement for speed among business leaders is greater than ever. In a changing economy, priorities and customer expectations change quickly, and businesses must stay up. According to the State of Commerce report's insights, companies are utilising specific technologies (such as headless, self-service, and post-purchase solutions) to provide speed and agility, which benefits both customers and sales teams. How? Read on.
Time is valuable — make the most of it with headless commerce
Being adaptable is essential since customer expectations, market trends, and business demands shift quickly. Digital storefront changes shouldn't be a time-consuming snag. The productivity of your staff and the customer experience can both suffer from a slow, convoluted back-end experience.
the positive news What used to take days (or even weeks) now just takes hours thanks to headless commerce. According to State of Commerce research, a remarkable 77% of firms using headless architecture agree that it increases their agility and enables them to make storefront changes more quickly. According to Rob Garf, vice president and general manager of retail at Salesforce, "headless commerce is not just about setting up a website." It's a strategy that enables you to quickly adapt to shifting consumer expectations and habits.
What we see in the data reinforces this; companies with headless report they're able to expand into increasingly new channels at a faster rate."
Customers want efficiency, too. Give them flexible payment and fulfillment options
Efficiency is a priority for a lot of people, not just businesses. Clients are, too. According to data from the State of Commerce report, the desire for convenient, flexible payment and fulfilment alternatives is being driven by supply chain problems and inflation. A variety of fulfilment alternatives (including BOPIS, curbside pickup, and fast shipping) can help customers get what they need promptly, even in the face of a slow supply chain, and installment payments can lessen the impact of growing pricing.
Effective payment procedures and post-purchase experiences are increasingly emerging as critical differentiators in today's industry to drive revenue and loyalty. Most digital leaders (61%) claim to already accept installment payments like "Buy Now, Pay Later" (BNPL). In the following two years, another 32% intend to add BNPL. Virtually all B2C sellers offer at least one type of fulfillment option currently or plan to within the next two years. 
Ultimately, the processes and features you choose to invest in should all boil down to one thing: "Listen to your customers," said Garf. Whether you're implementing new ecommerce initiatives or optimizing existing ones, customer-centricity reigns supreme. Prioritize efficiencies and productivity that will enhance your customer experience, because at the end of the day, their satisfaction is the true north star. 
Leverage digital commerce to retain and attract top talent
Employee turnover can be very expensive and a major source of corporate inefficiencies, even in the best of times. It's critical for firms to retain and recruit staff and indicate value to both reps and customers now more than ever because economic challenges and the manpower scarcity have created new barriers to success. Here comes the power of online shopping.
It comes as no surprise that internet commerce increases the effectiveness of sales. The majority of respondents—nearly half—stated that the use of digital commerce reduced time to close by at least 10%. But, the research also reveals additional benefits for corporate productivity, such as staff happiness and retention. 37 percent of business executives cited employee retention as a benefit of digital commerce. 60% of B2B vendors said it improves, which is staggering sales team members' job satisfaction.
With ecommerce technology like customer self-service, businesses reduce operational expenses while also giving customers what they want. It's a win/win.
Take into account the broad advantages of e-commerce technology like self-service, which enables users to handle straightforward inquiries without the help of an agent. Self-service not only improves the client experience, but it also frees up sales and service representatives from having to spend time finding missing shipments or completing special orders. They can instead concentrate on tasks they deem more worthwhile, such as prospecting and developing net-new agreements.
"Businesses may save operating costs while providing customers with what they want thanks to ecommerce technology like customer self-service. It benefits both parties, according to Andy Peebler, Salesforce's vice president of commerce strategy.
To make their tasks easier, teams in sales, service, retail, and marketing can all leverage commerce tactics (and more enjoyable). For instance, automation and AI can simplify routine, tedious tasks and enable employees to focus on more rewarding aspects of their jobs. Ultimately, digital commerce can be the difference between retaining employees and costly churn.  
Blog sourced from Salesforce.