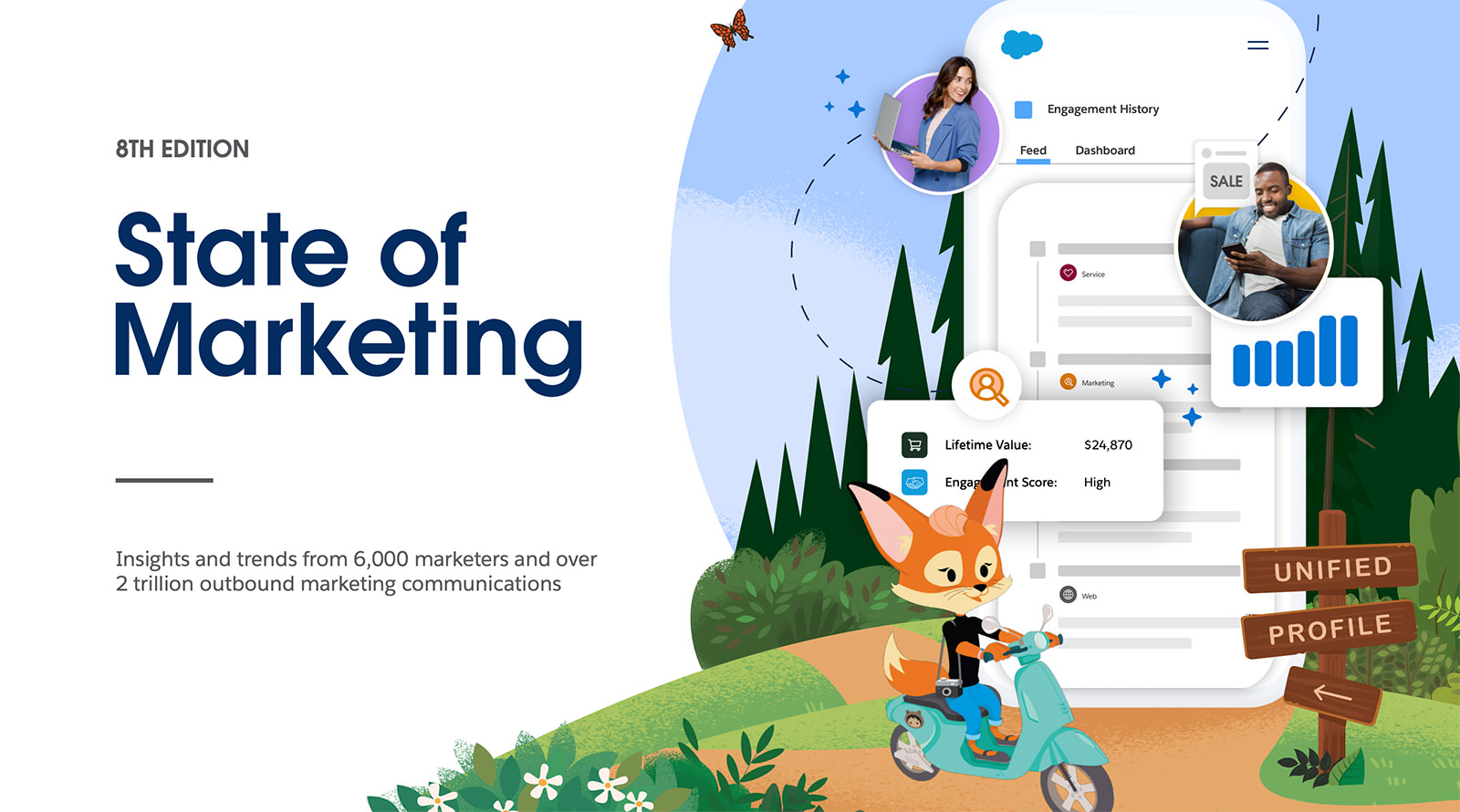 Insights from 6000+ global marketers. All in one report on changing trends, priorities, and challenges defining the profession.
What You'll Find in This Report
For the eighth edition of our "State of Marketing" report, Salesforce Research surveyed 6,000 marketing leaders worldwide to discover how marketers are:
Evolving in the face of uncertainty
Preparing for the retirement of third-party cookies
Removing silos to enhance the customer experience
Innovating to meet changing customer needs
This report is based on a third-party, double-blind survey conducted from June 30 to August 8, 2022, that generated 6,000 responses from marketing managers, directors, VPs, and CMOs across 35 countries. See page 29 for further survey demographics.
Fill the form to get the STATE of Marketing – 8th Edition Report
Yes, I'd like to read the report.