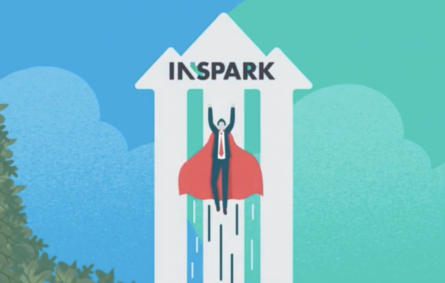 Salesforce today announced the results of the Total Economic Impact™of Salesforce Marketing Cloud study¹ conducted by Forrester Consulting, which interviewed five customers at organizations using Marketing Cloud to evaluate cost savings and business benefits.
Why it matters: With economic uncertainty creating tighter budgets and headcount shortages, marketers are under pressure to increase efficiency, boost sales, and lower costs while continuing to meet customers' increasing digital-first expectations. 
Driving the news: In the study, Forrester found that a composite of the results from the five organizations using Salesforce Marketing Cloud yielded a return on investment (ROI) of 299% over a three-year period. Forrester also found that Marketing Cloud:
Drove more than $5 million in increased incremental revenue across channels.

Raised site conversion rates by 60% in year three.

Increased average order value by 35% in year three.

Saved 60% of time building and running marketing campaigns.

Reduced post campaign reporting efforts by 90%.
What they're saying: "After the investment in Marketing Cloud, the interviewees gained the ability to capture, analyze, and act on higher quality insights more quickly. This improved the efficiency and effectiveness of marketing campaigns, enabling marketers to create more powerful and targeted digital experiences for engaged customers," explained the Forrester study.
The customer perspective: "We're able to do more, better, and iterate much faster because of the systems in Marketing Cloud," said the director of marketing operations at a digital marketing company who was interviewed for the study.
The Salesforce perspective: "Marketers everywhere are looking to technology for ways to lower costs, speed time to value, reduce complexity, and drive long-term value for their business," said Bobby Jania, SVP, Marketing Cloud, Salesforce.
"We believe Forrester's study showcases how Marketing Cloud can help companies improve efficiency, increase effectiveness with personalized customer experiences, and deliver success now," Jania continued.
Zoom out: "By conferring operational efficiencies and boosting marketing effectiveness, [Salesforce Marketing Cloud] can help organizations efficiently grow revenues, reduce costs, and drive personalized customer value for business and consumer facing organizations," the Forrester study stated.
Fast facts: Salesforce Marketing Cloud is a leading digital marketing solution that helps companies make every moment count with real-time data. 
Companies like Casey's and L'Oréal are using Marketing Cloud to achieve faster time to value and increase efficiency. 
Blog sourced from Salesforce.