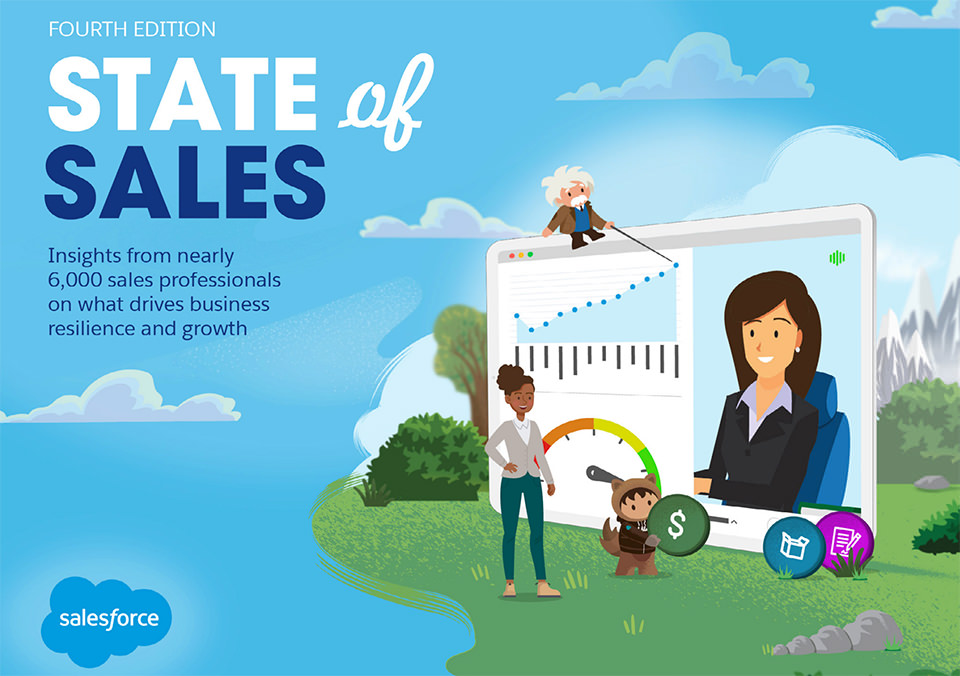 The art and science of selling have never been static, but a global pandemic has upped the ante for transformation. Reps are leaning into their roles as strategic relationship builders, adapting to buyer needs with empathy and insights. Meanwhile, sales operations teams are growing increasingly strategic, bolstering leaders as they envision a new future amidst ambiguity.
This research covers how sales teams are adapting to recover and grow during a pivotal time.
For the fourth edition of Salesforce "State of Sales" report, Salesforce Research surveyed nearly 6,000 sales professionals worldwide to discover:
• How inside and outside reps are adjusting to new expectations from leaders and customers
• The evolving responsibilities and elevated importance of sales operations
• New growth strategies and tactics that sales leaders are adopting amid a global crisis
Fill the form to get the State of Sales – 4th Edition Report
Yes, I'd like to read the report.